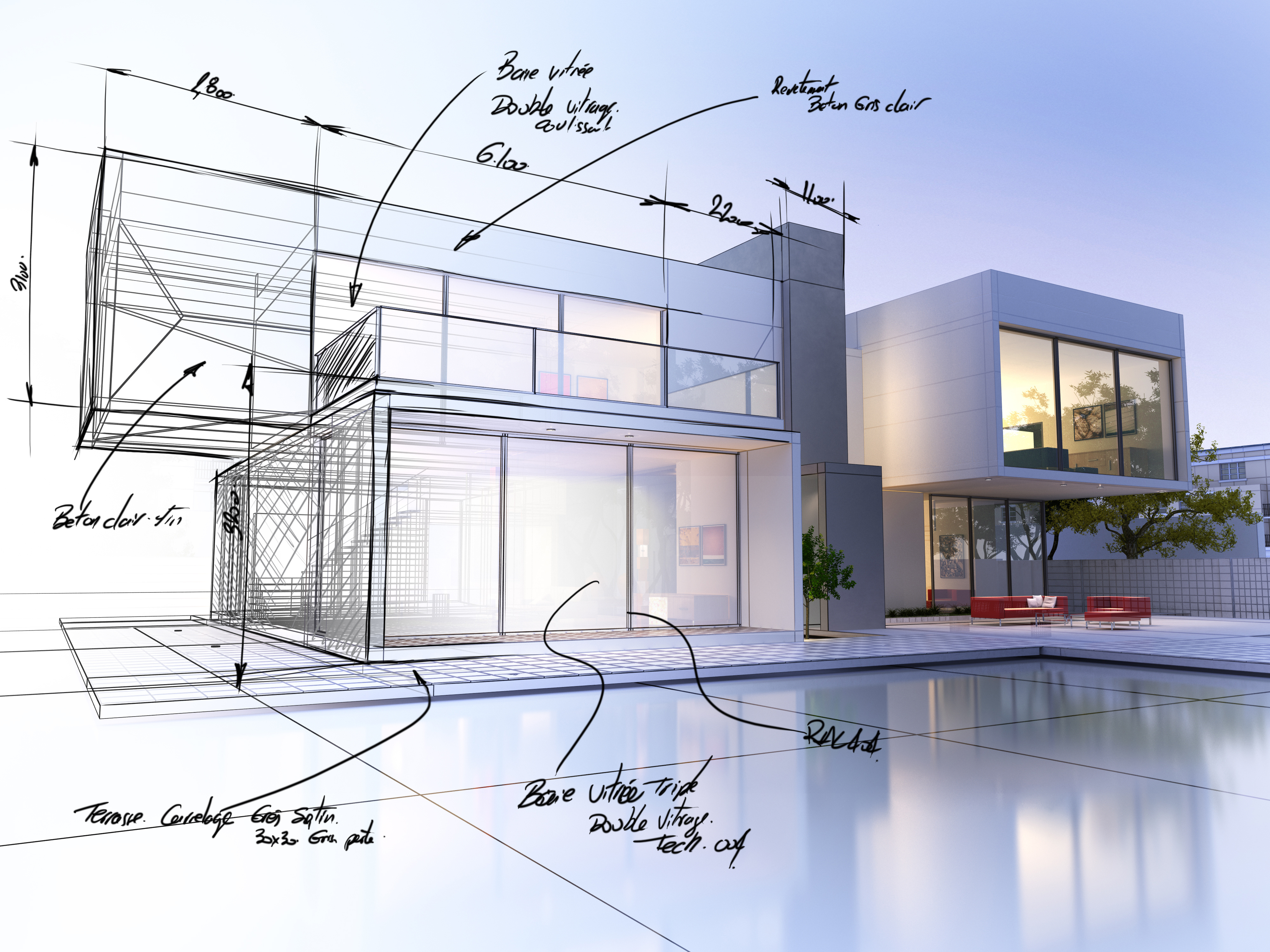 Our Building Process
The building process can be divided into the following steps:
Step 1 – The first stage of the process is for us to consult with you and to draft a brief design which contains the specifics of what you are looking for in terms of style, size and functionality. Prior to this consultation it would be advisable to compile as much information as possible including the legal description of the property, any photo's or examples of houses that you like, a list of must haves that the budget should include.
Step 2 – Based on the information we will compile a concept plan including floor plans. Once the concept plans are ready, a second round of consultation will be scheduled to discuss the concept. Should you wish to take the plans home to study it at own leisure and to bring about changes or make modifications, you are most welcome to do so.
Step 3 – Compile the variations and changes required to build a more detailed specification that will enable us to finalise the plans. This step in the design process may take a number of meetings. At the end of this process we will have a set of plans that reflect your requirements and will serve as a basis to calculate the budget for the project.
Step 4 – Conclusion of the contract stage. This is where the decision is made to proceed with the construction and all other paperwork is finalised. The building contract is signed by both parties. The contract stipulates the obligations of both parties, commencing date of the project, dispute resolution and the payment schedule. This is a standard contract generally used in the building industry.
Step 5 – At the same time as signing the contract a NHBRC Registration Form is completed. The registration at the NHBRC provide the client with guarantees and protections regarding materials and workmanship or any defects.
Step 6 – Once the registration of the project has been completed and the contract are signed the project is handed to the assigned Project Manager who will forthwith liaise with you. During this time and prior to construction commencing the Project Manager will also liaise with the following specialists (multi disciplinary team) regarding your specific needs:
â—¾Building and Plastering Team
â—¾Carpenter
â—¾Tiler
â—¾Plumber
â—¾Painters
â—¾ Landscaping
â—¾Waterproofing
â—¾Electrician
â—¾Trusses and roofing specialists
â—¾Glass and aluminum/Glazing
â—¾etc.
Step 7 – Construction will commence and depending on the complexity of the structure a time frame will be allocated to guide the process. During the building process the Project Manager will schedule meetings with you on a monthly basis in order to discuss progress.
Step 8 – Once the building process is completed, all certificates and documentation will be issued to the Local Authorities to obtain an Occupation Certificate.
Step 9 – On date of occupation the keys of your dream house will be handed to you. You can then arrange for your roof wetting function